2020 is winding down.  Thank goodness.  Has anyone bought the 2020 plague T-shirts out there yet like this?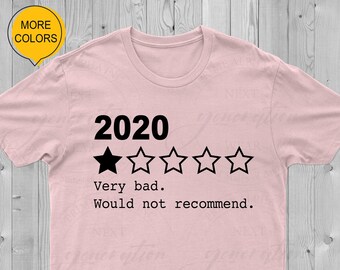 Or this?
Me neither.  I would just rather forget.
I hope everyone stateside had a safe masked or distanced Thanksgiving.   Let's hope for large quantities of vaccine for December.
Now, on to more pleasant things…things from my kitchen.
Here's a cheese ball   my niece made for Thanksgiving.  Loved her creativeness.  (Not from my kitchen exactly but I still had to share.)
Believe it or not, more cookbooks found their way into my kitchen in November.
The Artists' and Writers' Cookbook.  This book is the Cook the Books' selection for December/January.   (In fact, our next four books have been announced; you can read about them here.)  Deb from Kahakai Kitchen is hosting this round.  I am anxious to jump into this book.  The illustrations are fabulous.  Some of the recipes are simple but I love the narration that goes along with each.
Alice Hoffman is included (she's kind of my new favorite author) along with Anthony Doerr.  I just finished reading Four Seasons in Rome which has prompted me to pick up All The Light We Cannot See again.  (I wasn't engaged the first time around.)
Cook the Books is a virtual book club open to anyone.  As a cohost, I just wanted to put in one shameless plug.  Deadline for the current round is January 30, 2021.
I also just received a new family cookbook, one from The Hubs' side of the family.   As soon as I can visit in person with my MiL, I want her to notate the book for me…who's who, what were favorite family recipes, etc.
Look what came in the mail for  my birthday?
This gift came from my sister.  She's been brewing kombucha for a few years.   I've got some brewing on the cabinet now.  (I have to say that scobie is a gelatinous frightening looking thing.)
More fermentation is going on as well.  I decided to try to make my own apple cider vinegar after I made an apple pie and apple marmalade and had a pile of peelings and cores.  I don't have a photo (I swear I took one of all the peels, but oh well) and I thought it was ridiculous to take a photo of a jar with opaque liquid in it.  🙂
But, I did want to share this gargantuan pomegranate!
This photo does not do it justice.  I got about two cups of seeds out of just half of this pom behemoth!
Here's some of the apple marmalade .  This might be my all time favorite preserve.
I'm hoping to rival Sherry's December IMK post today with some pottery that I recently found.  (Sherry's Pickings is the host of In My Kitchen and she always has some lovely pottery finds to show.)
Here's what I recently found (online via a Yelp event):  Gravesco pottery.  
Each cup came with a silicon lid.  If I ever travel for work again, my skull coffee travel mug will be utilized.
I also ordered two of these tumblers.  During the Yelp presentation, Rebecca, the potter, said she puts these in the freezer to chill and then serves white wine.  Genius.  I just love the graphics.
I'm finding it hard to get excited about decorating for the holidays, but we did purchase some poinsettias.  I've arranged them in a corner of the kitchen.
Finally, I ordered an amaryllis bulb encased in wax for my mom.  I had to order one for myself to see if they really grew well this way.
Although this is setting on the kitchen hutch, I am including this as my curveball.
Thanks to Sherry at Sherry's Pickings for hosting IMK.  Check out her post for the rest of the links to kitchens around the world.