I have three points to make on today's post.
When a favorite blogger quits blogging it is like an old friend moved away to a third world country.
Sometimes, I do use a tube of prepared bread-like substance.
I refuse to name a recipe "dumplins."
To address my first point…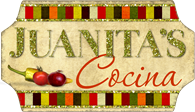 Who else misses Jen at
Juanita's Cocina
?  I know, I know.  Jen did not move to a third world country and I am sure she still lives in Texas.   She just moved on to other adventures.   I miss her recipes, her writing style, and most of all, her sense of humor.
I can rant about homemade and local is best, but yes, I do resort to using a tube of canned crescent rolls and biscuits every now and again.
Jen had no problem calling  these bundles of goodness "dumplins," but I refuse to drop the "g" from food stuffs or to refer to potatoes as "taters."   (I also refuse to dine in a Cracker Barrel where all of the g's seem to be missing. ) Just saying.   And, I am not judging.
Bundles of Insane Apple Goodness
based on Jen's Apple Dumplins (which were based on the Pioneer Woman's)

1 apple (I used a Jonathan variety.)
1 tube crescent rolls
6 T. butter
2/3 c. sugar
1 t. pure vanilla
dash of cinnamon
1/2 c. apple cider

Preheat oven to 350 degrees.

Peel and core the apple and then cut it into eight wedges.   Roll each apple wedge in a triangle of crescent roll dough.   Line up the bundles into two rows in an 8″ x 8″ pan.  Set aside.

In a heavy cast iron skillet, add the butter and sugar.  Do this on medium heat and stir until the butter is melted.  Then let it bubble away for a few minutes.  You don't want caramel, but you want the sugar to dissolve completely.   Add the vanilla and cinnamon and stir to incorporate.   Remove from heat.

Carefully pour the hot sugar mixture on top of the apple bundles.

Pour the apple cider around the edges of the pan.  Try not to disturb the sugar mixture on top.

Pop in the oven and bake for 35-40 minutes or until bubbly and browned.

Serve warm.
I can tell when The Hubs doesn't particularly care for one of my recipes.  For instance, I made these bundles for the first the time when I made my onion pie.   We had the onion pie (quiche) for dinner with a salad.  "Thanks" was all I got.
Then I served dessert.   Seriously, he was orgasmic.  "Oh, my god…what are these?…these are beyond words…Oh, my."   He went on and on and on.   Knowing me the way he does, he forbade me from ever tweaking this recipe.  "This is perfection."
He declared that he did not want a birthday cake for his birthday, but these darlings.    (He is also the one that came up with the name.)
Hope you find these bundles of insane goodness as delicious as he did.
(I was inspired by this post when I was nostalgically perusing Jen's blog.   I miss her.)