After our  flying weekend trip to KC/Iowa/Chicago, The Hubs immediately packed another bag and went to Dallas for work last week and decided that since he was halfway to Houston, he would make a quick trip to his parents this weekend.
I have been by myself all week.   Sigh.    The only thing I have cooked was some horrible Pad Thai that I ate about three bites of and threw out.    Dinner that evening consisted of three wheat thins with some hummus and a mini Babybel piece of cheddar.    I made up for this tiny meal the rest of the week by eating very convenient and very unhealthy take-out.
Because we really haven't had any alone time since our drive to Iowa, I told him that I would make him a spaghetti meal with all the trimmings when he got home.   Around here that means homemade French bread has to be included.
He said it was a deal.
Thank goodness for Secret Recipe Club and my assignment for September.   Tina at Mom's Crazy Cooking helped me out.   Tina is a busy mother of six, ranging in ages from 13 to 21.    She and her family focus on living frugally and you will find a lot of great tips and recipes at her blog.    I had been perusing her site since I got my assignment for SRC, marking a few items to try like the Monroco (aka Taco Burrito), her take on Pastor Ryan's Bolognese from Pioneer Woman, Chia Muffins, and  Eggnog Cranberry White Chocolate Muffins.    Although the Bolognese recipe would have worked fine, I was finally drawn to her Roasted Garlic Tomato & Meat Spaghetti.   The others have all been Pinned for future reference.
Did you hear that, Tina?    (Tina has a mild infatuation with Pinterest!)   Here's her testimony:
Ya all know how I LOVE Pinterest! I can not tell you enough, to run not walk over there and join! It's the best thing since sliced bread (hehe… hehe… I am not that old, but love that saying!) 🙂 If you need an invite to Pinterest feel free to leave your email address in the comments and I will send you an invite. You MUST be invited to join and requesting one takes FOR-EVER!
There you are.   If you need an invite to Pinterest, Tina is your girl.
I modified her recipe slightly by deciding to roast the tomatoes along with the garlic and peppers.    This is my favorite way of "putting up" and freezing sauce from the summer's bounty.    Since the past Oklahoma summer produced only 100 degree temperatures, there were few tomatoes at the FM on Saturday.  I bought what I could and supplemented with Romas from the grocery store.
Because of the store-bought tomatoes, I tried my best to use local ingredients for the rest of the recipe.
Roasted Tomato, Garlic and Pepper Sauce
Adapted from Mom's Crazy Cooking Roasted Garlic Tomato & Meat Spaghetti

Roast Tomatoes
5 lbs. Roma tomatoes
2 bell peppers
1 head of garlic (divide and peel cloves)
2 T. extra virgin olive oil
1/2 t. coarse ground pepper
1/2 t. coarse sea salt

Preheat convection oven to 350 degrees on convection roast setting.   (Or, preheat conventional oven to 400 degrees.)    Cut tops off of Romas and place with cut side down in a large roasting pan.    Cut peppers in half, seed and core, and place in roasting pan.   Arrange garlic cloves around vegetables and drizzle olive oil over the contents of the pan.   Sprinkle with pepper and salt.

Roast in oven for 30 minutes or until tomato skins become split and are a bit charred.   (Longer roasting time might be needed in a conventional oven.)

Remove from oven and let cool.   When cool enough to handle, slip tomatoes out of their charred skins.   (Don't worry, a few tomato skins won't ruin the sauce).    After most of the skins have been removed, place all contents in a large sauce pan or kettle.  

Use a stick blender and puree contents.   (This can also be done in batches in a food processor.)

Add the rest of the ingredients
1/2 c. red wine
3 T. brown sugar
1 t. salt
2 T. balsamic vinegar
1 t. fresh ground pepper
1/2 c. fresh Italian parsley, chopped
1 T. dried herbs like basil, parsley, oregano or a mixed blend

Add these ingredients to the pot.   Simmer for 45-50 minutes, stirring occasionally.  While this is cooking, start the meat mixture below.

Meat Mixture
1 lb. ground sirloin
1 lb. mild Italian sausage
1/4 c. diced onion
4 carrots, shredded (I ended up with about 3/4 cups.)
8 oz. baby portabella  mushrooms, sliced
1/2 c. chopped fresh Italian parsley
1/2 t. red pepper flakes

Cook all of the above ingredients in large skillet  on the stove top, until meat is cooked all the way through.   Drain excess fat if needed.

Finish the Meal
Add meat mixture to sauce and simmer another 10-15 minutes.

Serve on your favorite pasta or freezer for later use.
Tina has some great freezer tips.  Because this makes a huge amount, it is best to freeze some.
Now, how I localized this meal:
I bought the meat from the family farmer at our local farmers market.
I bought as many tomatoes as I could from the FM and supplemented with the waxy Romas from the grocery store.  🙂
From the garden:   the garlic and onions from an earlier summer harvest, various sweet peppers, a bit of parsley and abundant basil from the herb garden.
When making meat sauces or even tacos, I like the meat broken in tiny pieces.    Tina has a great tip for this:
Drain excess oil and then we like to pulse our meat a few times in a food processor, so we don't have big chunks. This is my favorite trick I learned long ago, when I would feed my kids spaghetti and then they would return their bowls with big chunks of meat in the bottom of the bowl. I've done it this way for so long, we all just prefer it this way now (except the hubby).
I am right along with her kiddos—I hate big chunks of meat in dishes.   Another great tip that I learned from The Kitchen Witch is to use a hand mixer to achieve the same end.    Both are great tips.   I use a metal spatula to chop the meat up which make for some noisy times in the kitchen (and, by the time I got done with this meat mixture, my mushrooms were more chopped than sliced.)  🙂
I think you could easily make this vegetarian by using more mushrooms and it would be delicious!
(For the homemade French bread recipe that will round out this meal, stay tuned.   I will post it soon.)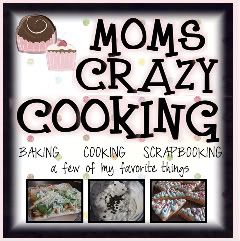 Thanks, Tina.     I will be visiting your blog often for tips, recipes, and ideas.